Back to Basics: Learn Strategies to Create a Calm, Cooperative, and Intentional Connection
Nov 20, 2022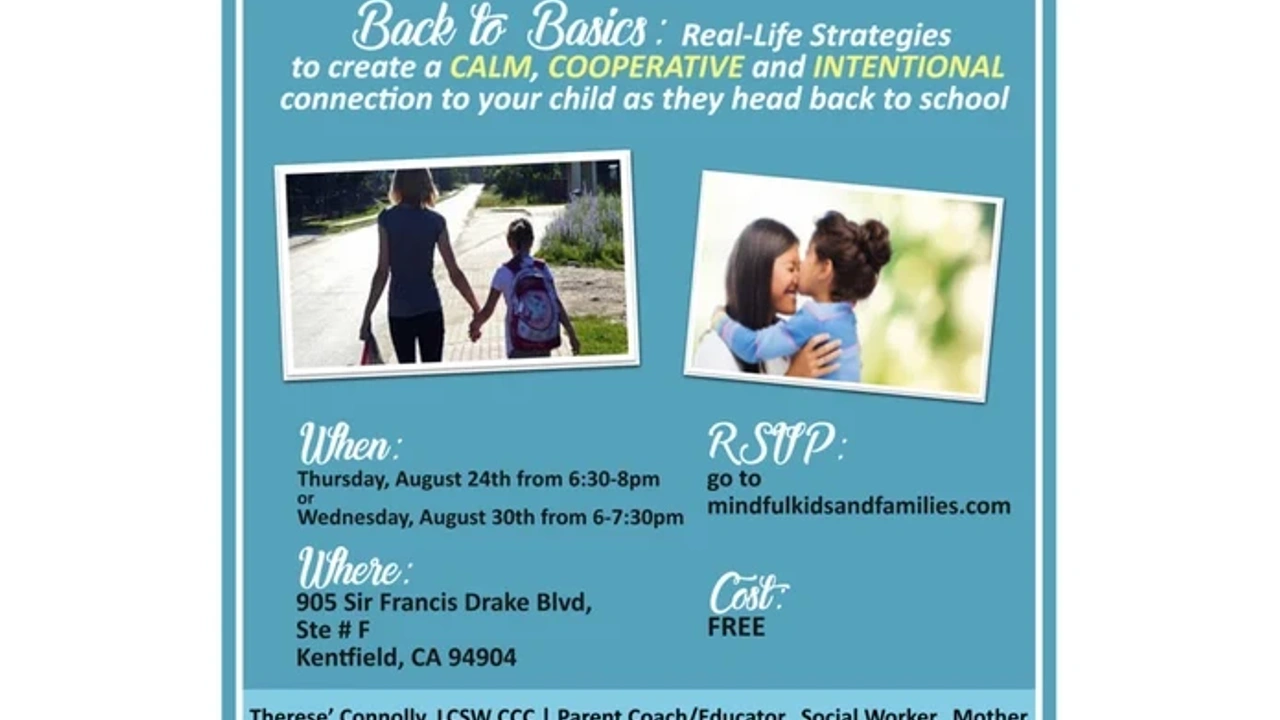 It's that time of year again…back to school! Whether your child is starting kindergarten or heading back to high school, it's important to renew your family's structure for the upcoming school year. We will talk about some key strategies on how to gain your child's cooperation, create a more calm environment in your home and build a more compassionate and intentional connection with your child.
LOCATION
Mindful Kids and Families
905 Sir Francis Drake Blvd, Ste. # F
DATE
Thursday, August 24, 6:30 – 8:00 PM
Wednesday, August 30, 6:00 PM – 7:30 PM
COST: FREE
We hate SPAM. We will never sell your information, for any reason.